Awarding of the Sesquicentennial Song Writing Contest January 2022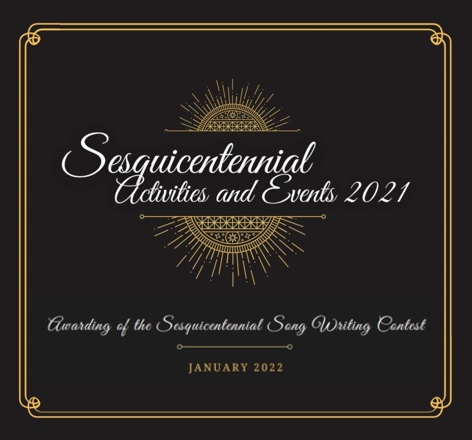 Search for the Official UST-FMS Sesquicentennial Hymn
As Jimi Hendrix said;" "Imagination is the key to my lyrics. The rest is painted with a little science fiction." Song writing is an art itself, as it takes a lot of imagination and creativity.
This was the challenge posted by the UST-FMS Sesquicentennial Events Committee last August 2020 as they launched the "Search for the Official UST-FMS Sesquicentennial Hymn". It celebrates and honors our alumni's talent and artistry as they redirect stress and isolation from the COVID-19 pandemic to music! It is also a way to unite and foster camaraderie among batches and medschool friends.
The competition is open to all bonafide students, alumni, classes and batches of UST-FMS which will ran from  january- june 2021 .Songs that have been written and played during the homecomings in the past may also qualify .Esteemed judges will be invited to listen and review the entries. Participants will be narrowed down to 5 finalists which will be presented through a concert. Prizes await our talented alumni songwriters and performers.
The song will be immortalized as it will be played as the official hymn of all UST-FMS and USTMAA functions.
Be involved in all the activities of the Sesquicentennial celebration
of the UST Faculty of Medicine and Surgery. Register now.