Office of Continuing Medical Education
In line with the concept of medical education as a continuous and life‐long process and in keeping with its tradition and mission, the Faculty of Medicine and Surgery has pioneered in providing medical educational programs, facilities, and services to the graduate physicians.
Initially, the program consisted of postgraduate courses of various medical facilities, clinical grand rounds, conferences, and special lectures that were open to all medical practitioners. In 1971, in a year‐long celebration of the centennial of its foundation, the Faculty organized monthly postgraduate courses, each course undertaken by a different department or discipline. It was also in this year that the UST Faculty of Medicine and Surgery started its pioneering project of presenting graduate courses outside the medical school, with the holding of the "three days of the cardiology" program in eleven key cities and towns within a seven‐month period.
In 1979, the Office of Continuing Medical Education was created to coordinate and supervise all efforts, plans and programs of the different departments in continuing medical education and to attend to all their official needs in these activities. It was also tasked to initiate more activities for continuing medical education. In addition, the goals and thrust of the University of Santo Tomas, in general, and the Office of the Dean of the Faculty of Medicine and Surgery, in particular, must be filtered in to the CME Office into the various departments. Postgraduate courses, though given and conceptualized by different departments, will have a distinctly Thomasian spirit. Presently, the CME has given emphasis on the integration of bioethical considerations and the Thomasian school of thought in the course content of each and every postgraduate program.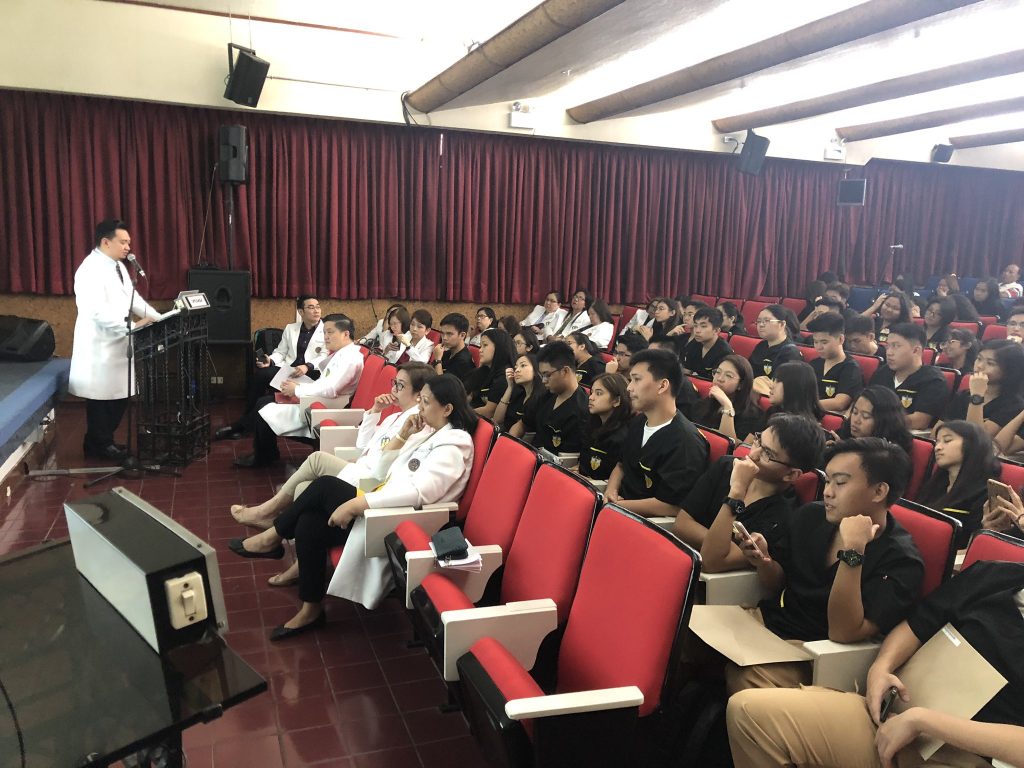 The current Office of Continuing Medical Education has personalized its activities. It has set guidelines that establish standards of excellence for all the postgraduate courses in the Faculty. It is a centralized unit that provides all the needs of the departments relating to continuing medical education activities.
A long ‐ standing dream of the CME came to fruition with the completion in December 1992 of a post‐graduate center ‐ the CME Auditorium ‐ a multifunctional unit dedicated to all Postgraduate Courses and other related scientific activities. It is a fully air‐conditioned auditorium type conference room with a seating capacity of 329. Itis equipped with state‐of-the‐art audio‐visual and electronic multimedia facilities, particularly giant screen video projection and recording facilities, and features video cable links with the Operating Room, enabling Live " video demonstration of operating room procedures accompanied by two ‐way communications. The CME Secretariat Office and Conference Room are also located within the premises. Once again, CME acknowledges the Medical alumni from the Midwest, USA and the members of class '64 who jointly financed the construction, along with the silver jubilarian class of 1967 who shouldered the audio‐visual equipment.