Mission - Vision & Objectives
The Faculty of Medicine and Surgery of the Pontifical and Royal University of Santo Tomas commits herself to the pursuit of excellence in medical education, health science research and community services, guided by Christian ethics and values.
The UST Faculty of Medicine and Surgery affirms her task in the development and formation of competent, compassionate, and committed Thomasian physicians in the delivery of health care services of global standards and in accord with the needs of the nation.
By the year 2018, the UST Faculty of Medicine and Surgery is the premiere medical school in the country and a benchmark of holistic Catholic medical education in Asia and in the world.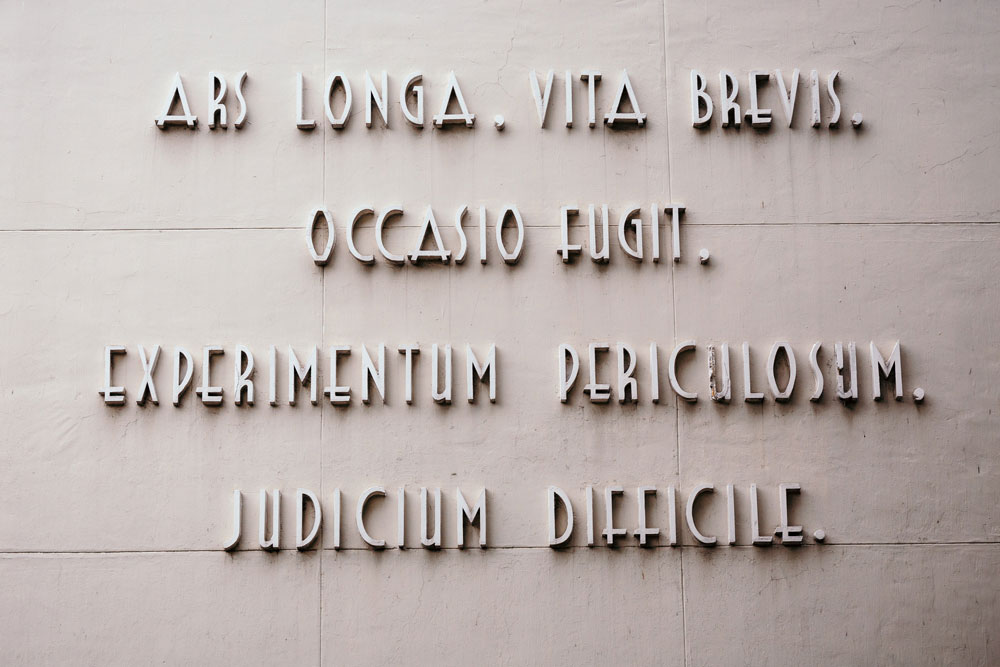 To remain the Center of Catholic Medical Education in the country.
To be the recognized Center of Innovative Medical Curriculum.
To be the model of Christ-centered community extension services and projects in the country.
To be a recognized center of health science researches.
To establish strong and sustainable national and international networks and linkages.
To implement a pro-active and systematic governance.
The UST Faculty of Medicine and Surgery is the oldest medical school in the Philippines. The "Facultad de Medicina y Farmacia" – the beginnings of the UST Faculty of Medicine and Surgery – was formally opened on May 28, 1871 by decree of the "Superior Gobierno de Filipinas". At that time, there were only 12 practicing doctors in the Philippines, all trained in Europe.
The first group of enrollees were 9 (3 Spaniards, 6 Filipinos) and all graduated on March 10, 1877 At that time, the medical curriculum was patterned after leading European medical school (6 years, 1 year preparatory instruction, 5 years proper), and the language of instruction was Spanish.