By Jason L. Letran, MD
—
150 Thomasian Physicians …
150 Timepieces …
15.0 Million Pesos raised …
The sesquicentennial celebration 2021 is just around the corner. A group of Thomasian physicians, headed by Dr. Jason L. Letran, huddled to launch a unique fund raising project, specifically aimed to help support the endeavors of the University, particularly the Simulation and Research Center, with the end purpose aimed at producing the best, globally competitive Thomasian doctors of the next generations to come.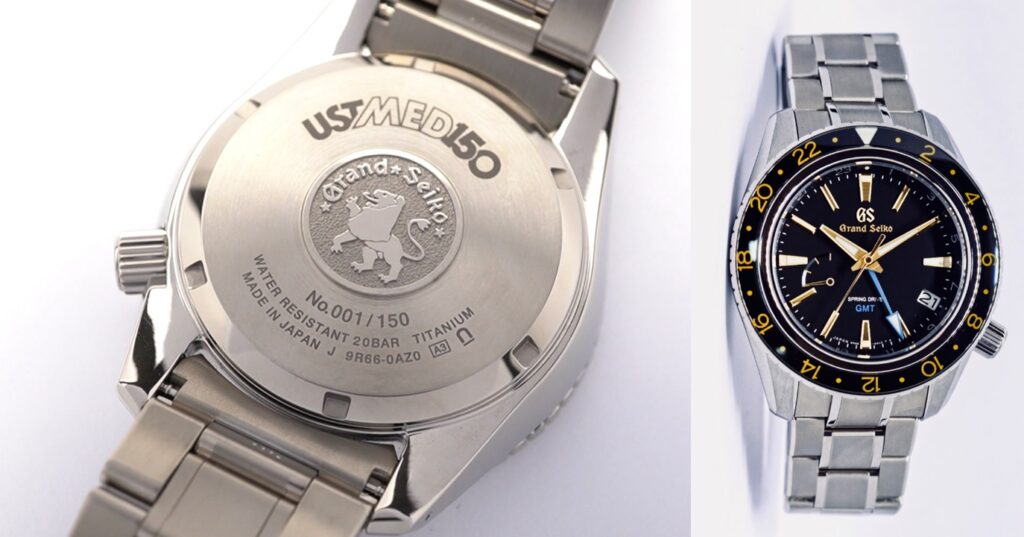 Thus, the USTMED150 Sesquicentennial Commemorative Timepiece Project was conceptualized. 150 units of specially handcrafted, individually numbered, limited edition commemorative timepieces bearing the USTMED150 logo at the case back that raised 15 million pesos for the University.
The group thoughtfully conceptualized and Grand Seiko painstakingly produced an exclusive, limited to 150 units in the world timepiece, which carries the virtues of a Thomasian physician – excellence, precision, timelessness, versatility, and elegance. An exclusive timepiece bearing the 4 colors of the university seal. The gold stands for royal patronage and pontifical roots, the black and white represents the color of the Dominican order and the Marian blue symbolizes the Blessed Virgin Mary. The USTMED150 sesquicentennial commemorative timepiece, truly a piece of history and tradition.